Menu:
Special Single
GOLD CANS

Special Single
DIAMOND

Special Single
SPACE CANS
Special Single
from North
AMERICA
Special Single
from South
AMERICA
Special Single
from AFRICA
Special Single
from ASIA
Special Single
from EUROPE
Special Single
from OCEANIA



Special
GHOST CANS
Special
EMPLOYEE
XMAS CANS
Special Single
MYSTERY,
BANK,
PLUSH CANS

Special Single
LOVE CANS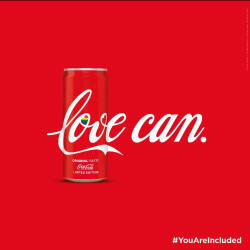 -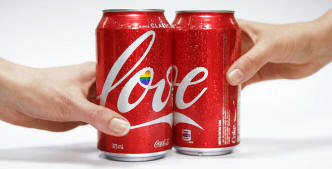 Coca-Cola is proud to be sponsoring Pride. Celebrating diversity, respect and love for all. Division can't build bridges. Love can !!!



AUSTRALIA 2017 (Coke Classic 375ml)
Australia is currently participating in a postal survey on marriage equality.
Coca-Cola has long believed in the power of bringing people together.
No matter who you are or who you love, all couples should be treated equally.
To coincide with the start of the postal survey, the team transformed the iconic Kings Cross sign and released for the first time a limited run of special edition cans emblazoned with the word, LOVE. (produced with a box also)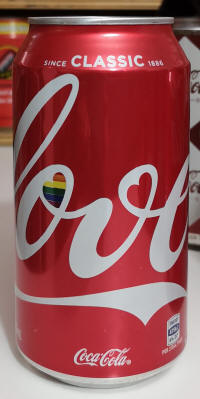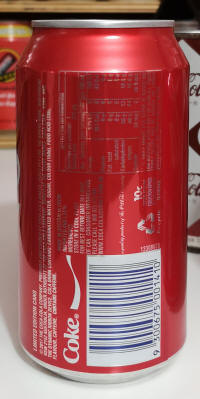 ITALIA 2018 (Coke Classic slim330ml)
Per celebrare il mese del Pride, Coca-Cola lancia un'edizione speciale della sua lattina, dove il logo dell'azienda lascia spazio alla parola "Love".
Distribuita gratis 28-29-30 giugno 2018 in piazza a milano. (produced with a box also)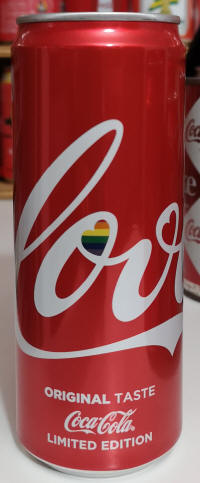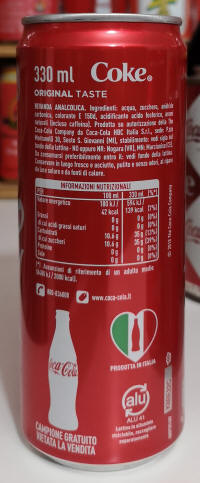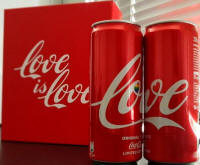 GERMANY 2019 (Coke Classic slim330ml)
Only available at christoher Street day Parades.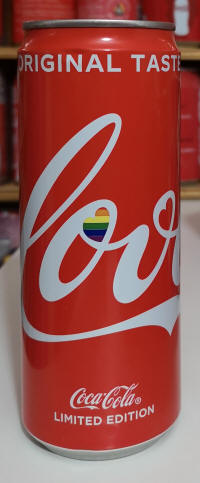 BRAZIL 2019 (Coke Classic 250ml) (*miss)
The public that accessed one of the refrigerators on the 13 floors of the company's headquarters in Rio de Janeiro was in a slightly different way. Instead of the logo was the word "Love", which takes advantage of gestalt to create a heart with the colors of the LGBT flag in the letter "O". The can also brings a text that gives a picture of diversity. "28/06 Dia Internacional do Orgulho LGBTI+".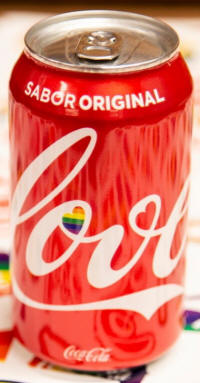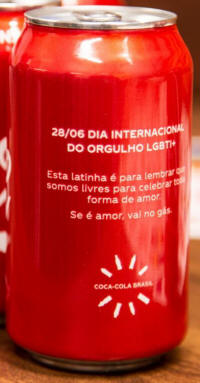 CHINA 2020 (Coke Classic slim330ml)
coca cola Shanghai factory product many cases of Love can for market,
but unlucky it not allow selling in public because homosexuality is not welcome in China. So coca cola destroy most of the cases but some employees saved a few cans.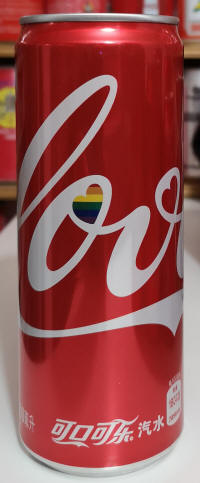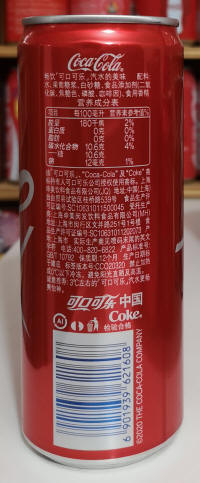 DENMARK 2021 (Coke Classic 250ml)
Special production limited edition. (produced with a box also)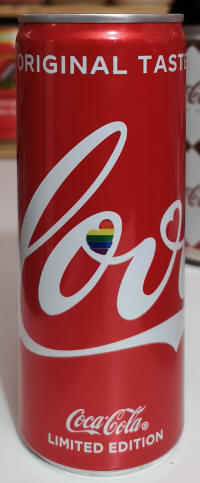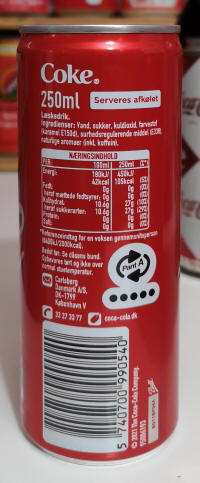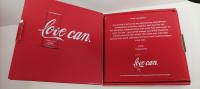 ENGLAND 2021 (Coke Classic 330ml)
The can was produced in Classic Coke e Zero Coke.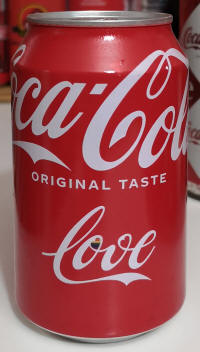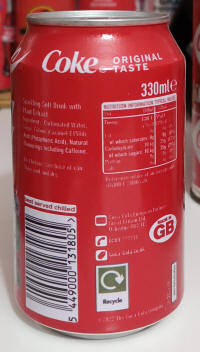 GERMANY 2023 (Coke Classic slim330ml)
Very similar to the 2019 version...